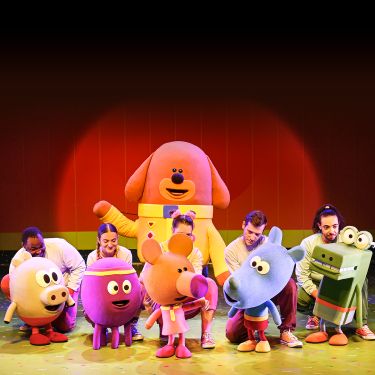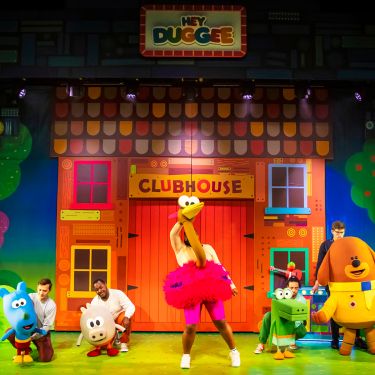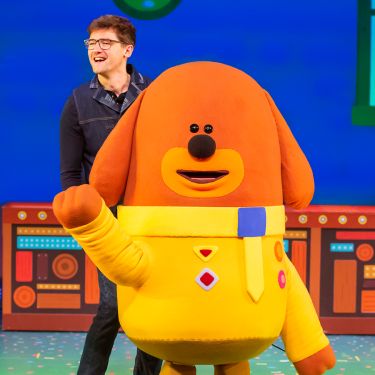 SQUIRRELS GET READY! Everyone's big lovable dog HEY DUGGEE is touring for the first time EVER and here's your chance to see him!
Live at 3Olympia Theatre from Thursday 15th June to Sunday 18th June 2023, for 8 matinee shows.
For performance dates & times, see below.
Tickets priced from €21.50 including booking fee & €1.50 restoration levy are on sale now with Ticketmaster.
HEY DUGGEE THE LIVE THEATRE SHOW is going to be HUGE and will feature Duggee and the Squirrels plus many more of your favourite characters! Betty wants to make costumes, Happy wants to sing, Tag wants to make music, Norrie wants to dance, Roly wants jelly and they all want you to join them at the Clubhouse.
There is so much to do, but luckily Duggee has his theatre badge.
Will you get yours too? A-Woof!
Be part of the hit CBeebies show and join Duggee and the Squirrels in this new vibrant interactive production bursting with music, puppets and barrels of laughs along the way.
The BBC and Studio AKA TV series HEY DUGGEE has won no fewer than six BAFTAs and multiple EMMYs, so don't miss out on the opportunity to see Duggee LIVE on stage in this exciting new production of the much-loved show.
It's time for a Duggee Hug!
School group rates also available from €16 including booking fee & €1.50 restoration levy. One teacher goes free with every 10 tickets. More info below.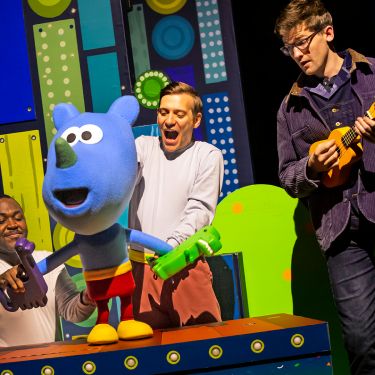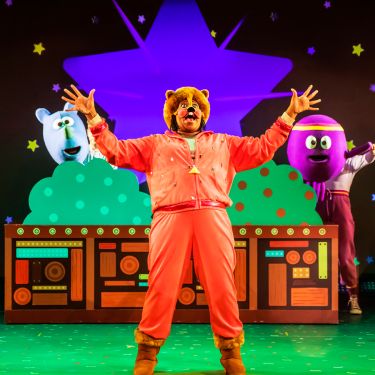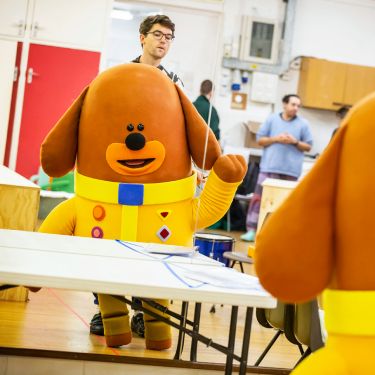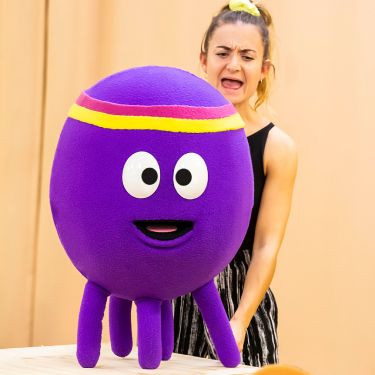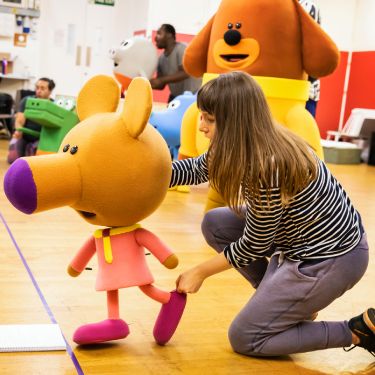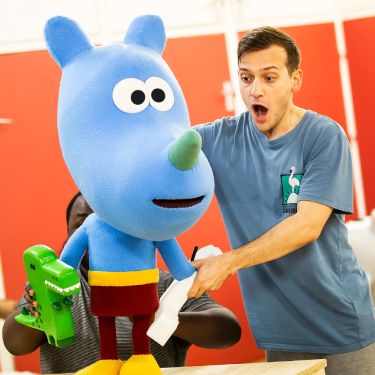 Perhaps the truest measurement of the show's appeal is the fact that both kids spend the show dancing, singing and screaming at the various characters. And that when the lights go up there are various badges stuck to their jumpers, chairs and faces
Ideal for a memorable first theatre trip
A quality piece of family entertainment that makes smart use of beloved moments of eccentricity from the show.