Address
St. Andrew's Lane Dublin 2, D02 P9K0
Prepare to nestle in for a night at Wren Urban Nest - Dublin's most sustainable place to stay. In the heart of Dublin city centre, Wren is only a minutes' walk from Dame Street and on the doorstep of the city's creative quarter.
Wren Urban Nest is a cosy retreat that aims to deliver big, when it comes to protecting the planet. The hotel is constructed using the most advanced sustainable technologies, eliminating the need for fossil fuels and uses 100% renewable electricity throughout to achieve 'Net Zero Carbon' status. An advanced HVAC system maximises energy efficiency and rainwater runoff is attenuated from the roof, reducing loads on the public mains.
Each compact and luxurious bedroom features clever, hi-tech features such as energy-saving panels to control the power, remote controlled blackout blinds, a 43" flat screen TV with Chromecast and high-speed WIFI. Thoughtfully designed, these tranquil nests reflect contemporary Irish craft and design and are influenced by Scandinavian functionality - with everything a guest needs for a comfortable stay.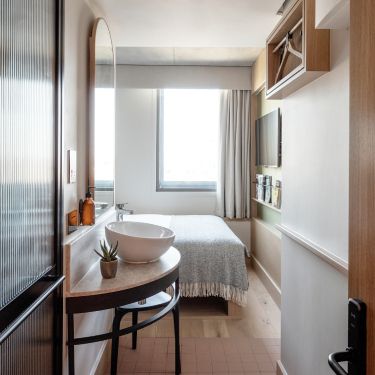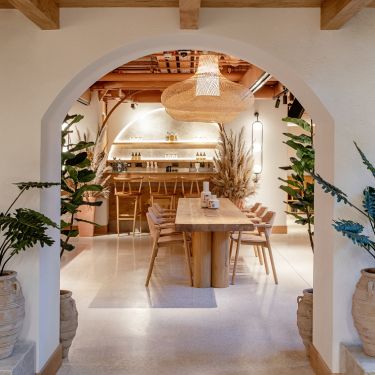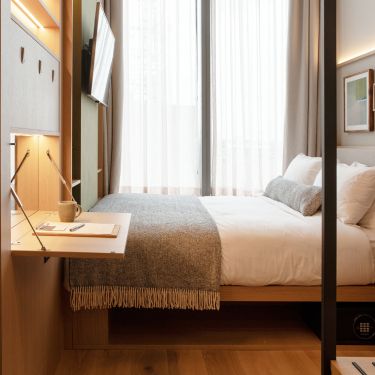 When food is made with passion, you can taste it in every bite. This is certainly true of ALT – Wren's Bar and Restaurant which features food packed with fresh, vibrant ingredients that are sourced from local, ethical producers. South African Head Chef Ronato Palmer is passionate, talented, and creates expertly crafted dishes that resemble works of art and are positively bursting with flavour. The warm and inviting bar is stocked with the finest artisanal tipples, from Irish crafted whiskeys and pints to local micro session ales. The entire wine list is organic, with an emphasis on smaller distilleries for the spirits menu.
Wren is the perfect hideaway, whether you're flying solo or travelling as a pair. Eco-friendly accommodation that invites visitors to enjoy great luxury.